A comfortable line of faux lashes made with cruelty-free and vegan materials! Handmade to be worn up to 10x. :)
HOW TO APPLY YOUR LASHES? 
- Gently remove them from the lash tray starting from the outer corner.  (If you need a little assistance try bending the tray to help the lash lift off. )




- Measure the lash to your eye by setting it on your eyelid without adhesive to make sure it is a good fit. (No extra lash should be hanging off the end of your eye.)




 - Once you have a good fit apply adhesive to the lash band and wait 15-30 seconds to allow the glue to get tacky and apply to your eye using your fingers, tweezers or our lash applicator.



INGREDIENTS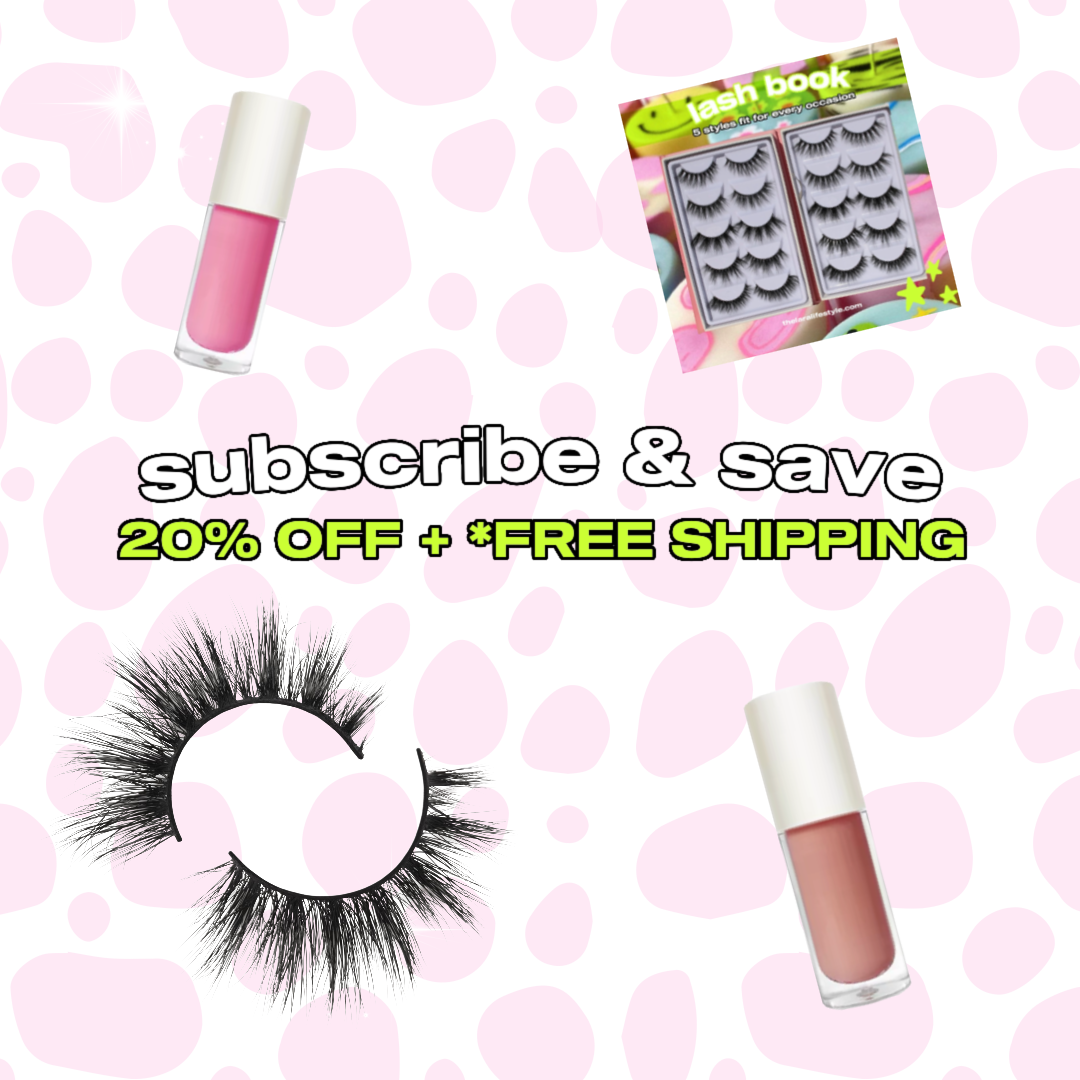 SUBSCRIBE & SAVE 20% + Free Shipping*
Pick your favorite styles. You can change the style each time if you'd like.
*Free shipping on subscription orders over $50