Dreamgirl lashes are the ultimate statement piece for your eye makeup. These 3D lashes feature full-body, ultra-wispy strands that are slightly thickened and lengthened, giving you a dramatic and captivating look. Perfect for those who want to make a bold and unforgettable impression, Dreamgirl lashes are sure to turn heads.
Volume: Maximum
Length: 25mm
Band: Full length
Shape: Round, most complementary to round and larger eyes
Reusable up to 25 wears
Effect: Wispy, Fluttery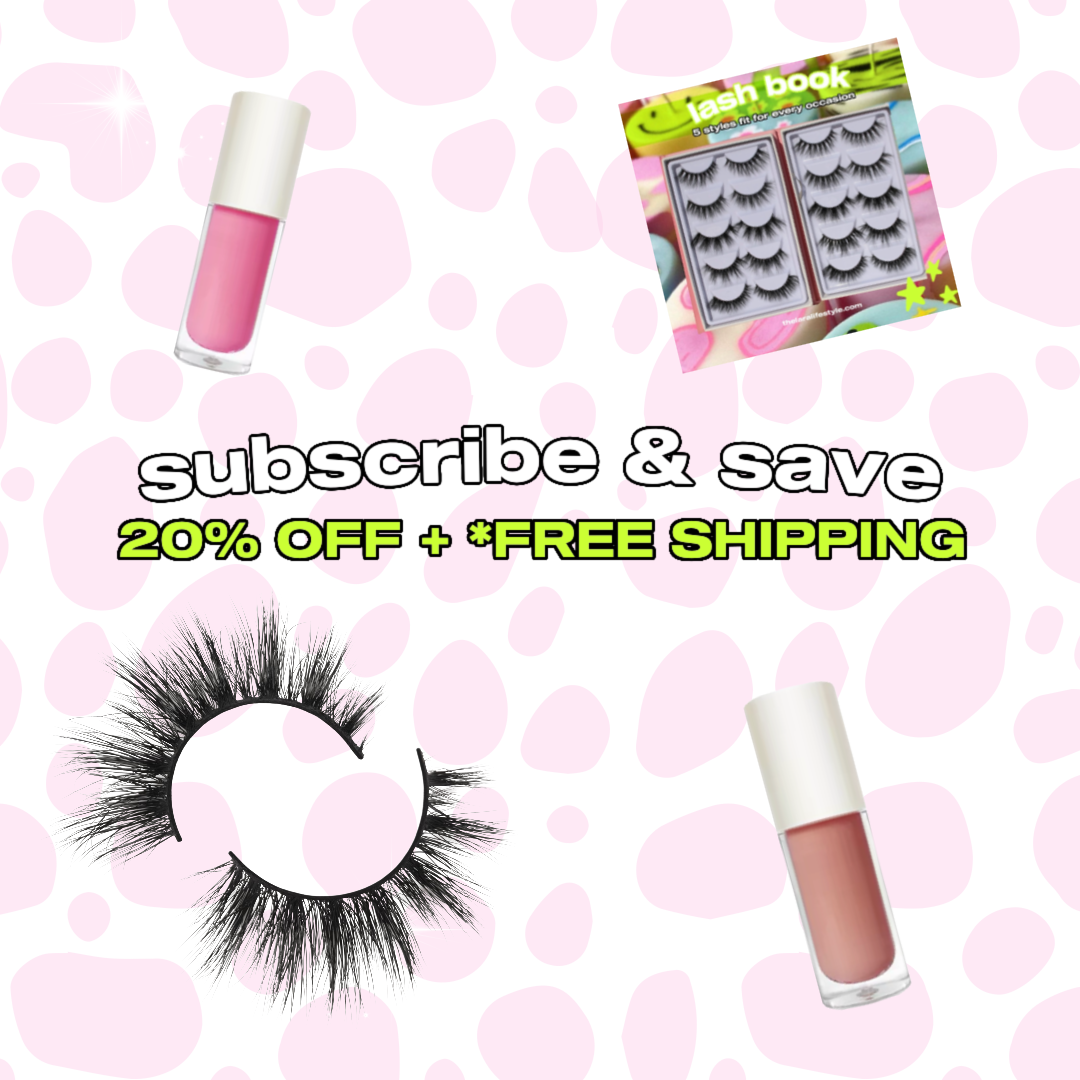 SUBSCRIBE & SAVE 20% + Free Shipping*
Pick your favorite styles. You can change the style each time if you'd like.
*Free shipping on subscription orders over $50