Are you nervous when doing eyebrows? Having a hard time finding your foundation/concealer shade? Struggle to apply your favorite lashes? Prefer a 1-1 experience? Celebrity Makeup artist, Andele Lara, is here to help you with a beginner's friendly makeup class! 
This Makeup Class is 2-3 hours featuring Andele's secrets to creating a everyday makeup look while adding in the GLAM!
Class Curriculum: 
Step by step Eyebrow technique
Understanding Different Skin Types (Oily, Combination, Dry)
Understanding what Foundations are best for different skin Types
Understanding Undertone
Steps to take to prevent your makeup from creasing 
Steps to take to prevent your makeup from being oily and lasting ALL DAY 
Tips to sliming down your face, forehead, chin and more: Highlight and Contour
How to easily apply lashes without a mess or having glue all over the place. 
How to line your lips or Overline for fuller lips
This class is perfect for everyone who wants to learn how to create an everyday makeup look!
. As an added bonus Andele will also share self-care and self-love tricks to building your confidence, boost your energy and your love for yourself. Please bring a notebook to write down suggested books and affirmations you can immediately begin to apply to your daily routine! 
You will be able to interact and ask detailed questions about makeup and more with Andele! To keep it fun we will take a break to make your very own  "Andele-Tini's" and toast to a glamorous evening!!
If you have any questions email: info@thelaralifestylel.com 
I offer special discounts for essential workers and students!
**This Service STARTS at the price listed and is subject to increase depending on the service ***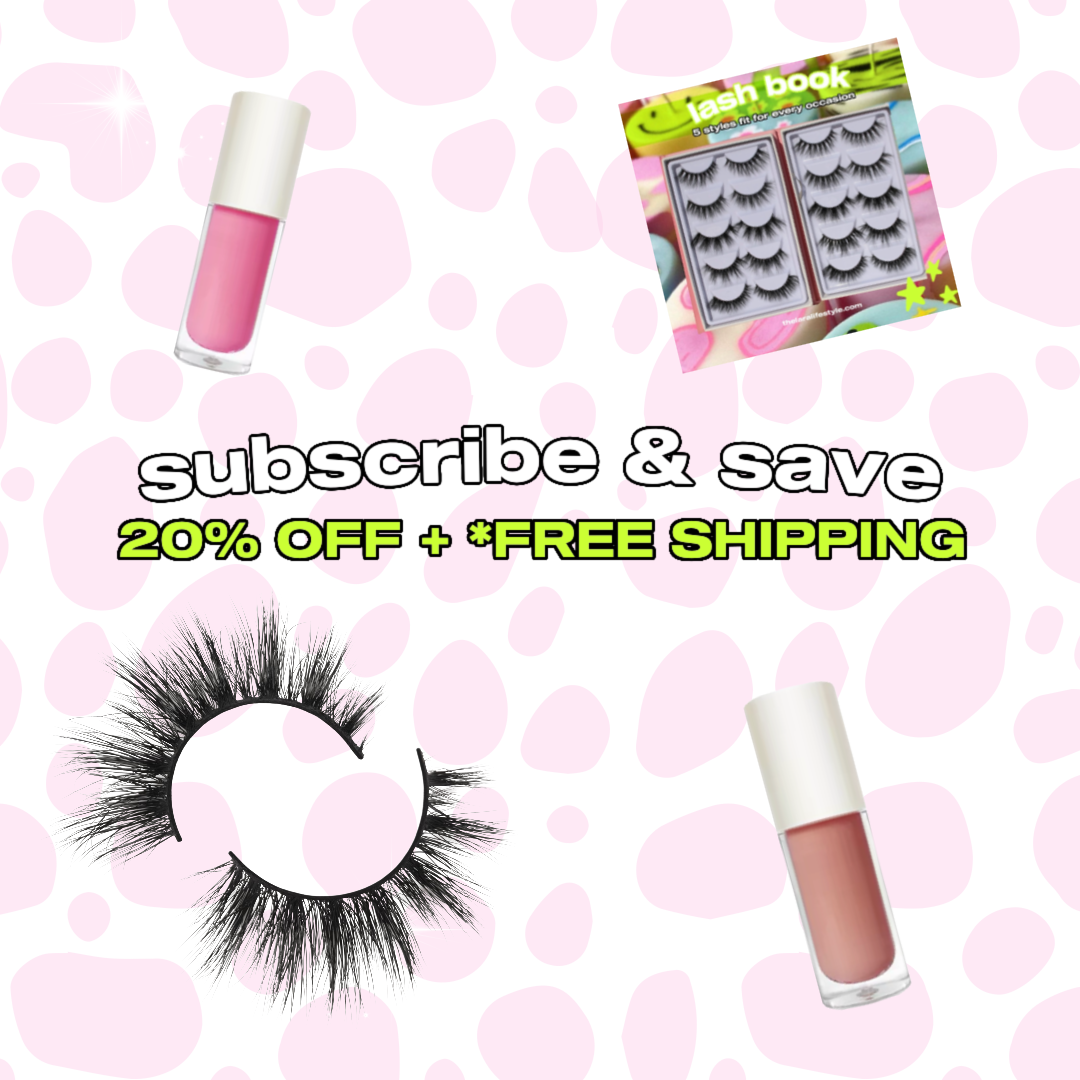 SUBSCRIBE & SAVE 20% + Free Shipping*
Pick your favorite styles. You can change the style each time if you'd like.
*Free shipping on subscription orders over $50